Looking for ISO certification in Uganda? Our organization specializes in Health, Safety, and Environment (HSE) services and has worked with clients such as the Uganda Revenue Authority to help them achieve their HSE goals. We have a proven track record of providing high-quality services and assisting businesses in obtaining ISO certification. Contact us today to learn more about our services and how we can help your business achieve HSE excellence like our satisfied clients.
We provided internationally recognized workplace health and safety training to URA staff (NEBOSH International General Certificate in Occupational Safety and Health). The objective of this training was to equip their staff with the skills and competencies to enable them to deliver on their health and safety responsibilities.
Atlas Cargo Systems Limited
The client required a partner to support them to develop, implement and maintain management systems to attain ISO Certification. We supported the client to attain ISO 14001:2015 and ISO 45001:2018. Currently, we continue to support the client in implementing and maintaining the above mentionedstandards,including ISO 9001:2015.
Strategic Builders Uganda Ltd
We supported SBL to develop and implement an integrated management systems compliant with Quality Management System ISO 9001:2015,
Environmental Management System ISO 14001:2015 and Occupational Health & Safety Management System ISO 45001:2018.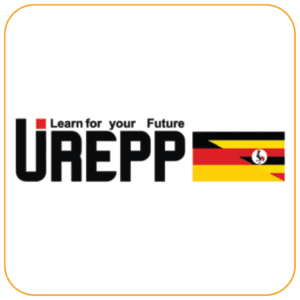 Uganda Refugee Employment Promotion Project
We provided First Aid Training to key UREPP staff at both their Nakawa offices and their Hoima offices. Through knowledge transfer, their staff are better equipped to respond to medical emergencies
We provided a Road Safety awareness session for their clients. This covered key areas such as vehicle safety, driver competence and journey planning.
Through partnerships with international course providers, we have provided trainings and certifications to students and professionals in a wide variety of fields such as workplace safety, quality management, environment management, cyber security, information security, and so much more.